Successful Spring Fair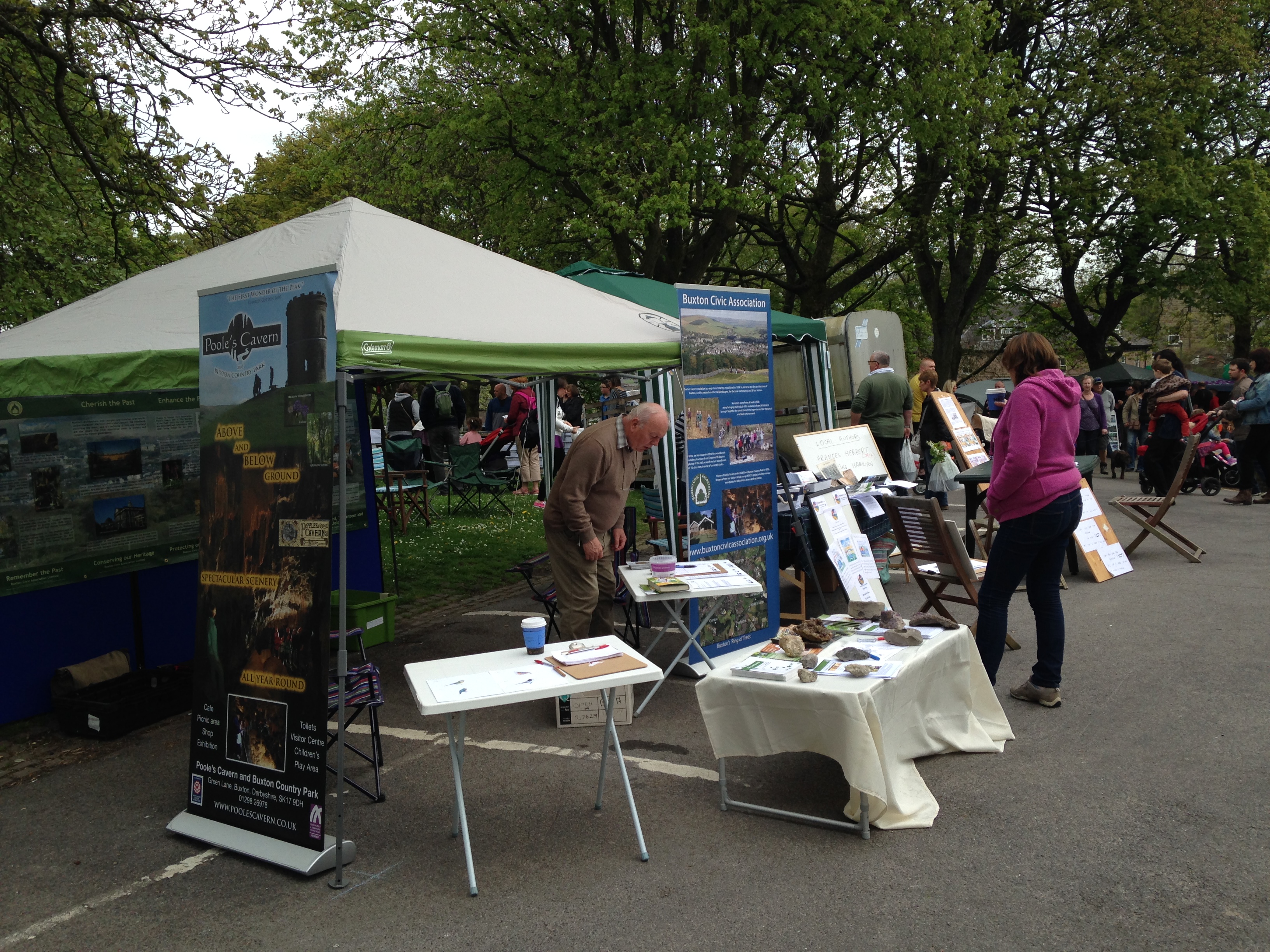 Setting up the BCA stand at the 2014 Buxton Spring Fair
Sunshine and plenty of people made for a busy and successful Spring Fair. The BCA stand was situated as last year at the top of the Slopes, and like last year saw a steady stream of people coming along to find out more about what we do, enter the guess the bird competition and to look at the rocks and fossils that we had brought along.
The rocks and fossils proved a big success especially with the youngsters.
The draw for the guess the bird competition will be made on Friday 9th May and the first correct entry drawn will win a years family membership to the Civic Association. The winner will be notified by e-mail.