Country Park Footpaths Improved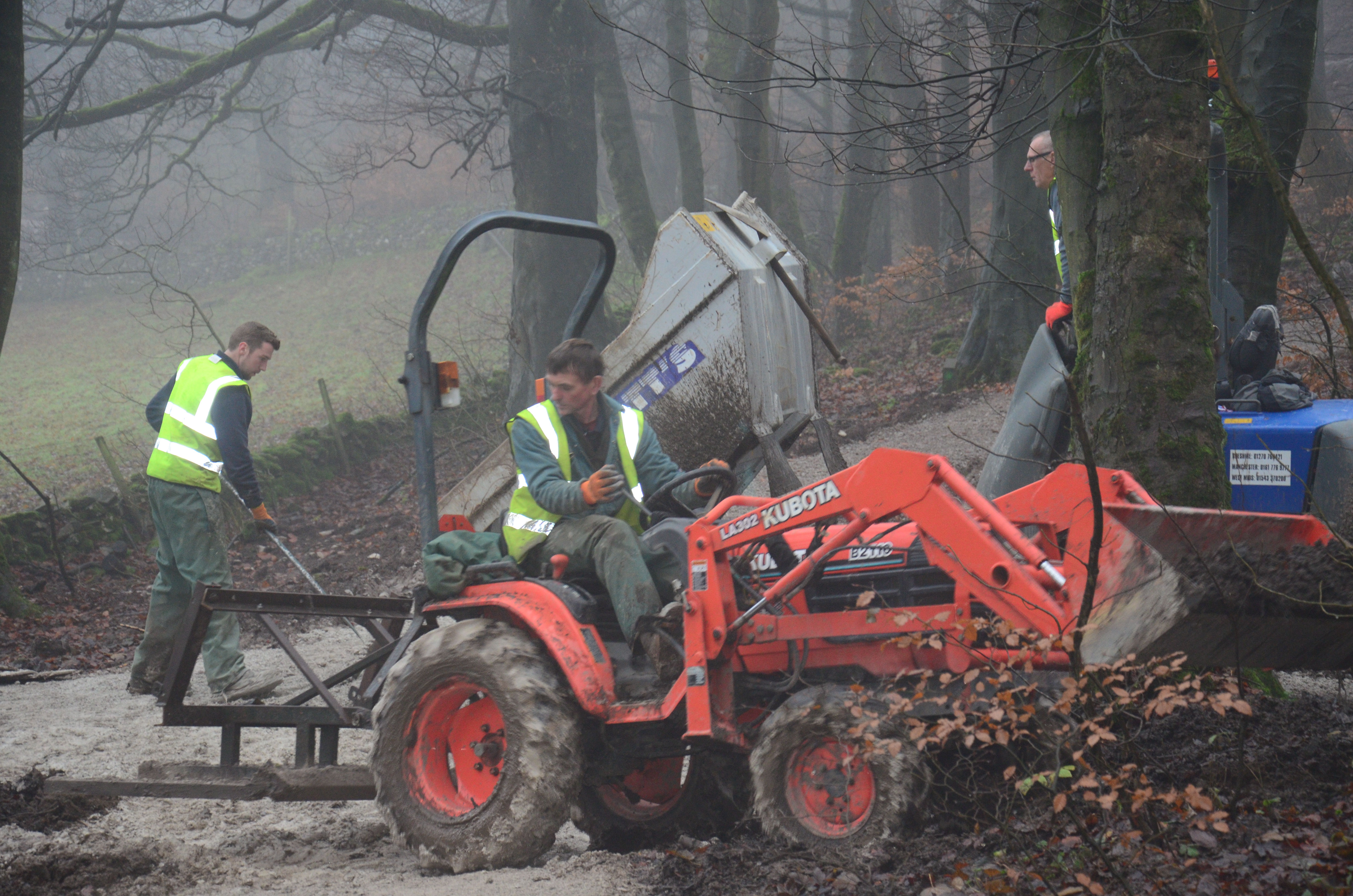 Working on Footpath improvements to the Country Park
If you go down to the woods today you might be in for a big surprise, as Buxton Civic Association have continued the work to improve the access to their woods by funding a footpath restoration project to Buxton Country Park. The pathways, which are popular routes through Grin Low woods, have become heavily eroded over the years causing many new minor paths to form which threatened to damage the delicate woodland flora and disturb wildlife.
Helped by a very generous donation of Limestone aggregate from Lafarge Tarmac and transportation by Lomas Distribution, Buxton Civic Association took the decision to plan and fund the resurfacing of the paths this autumn rather than wait until the spring. Mike Monaghan Director at BCA commented "The support from Lafarge Tarmac and Lomas is invaluable. Their support enables us to do more work on the paths, benefiting everyone who uses the woods and Country Park."
Buxton Country Park woodland manager Alan Walker said 'this will greatly improve access for visitors and local dog walkers, as well as enabling us to create and manage quiet sanctuary areas of woodland for wildlife to thrive'.
The hard work on the ground have been done by local landscaping expert Martin Wragg and his team from Oaktree landscapes who have previously completed path projects in Corbar and Sherbrook wood also funded by Buxton Civic Association. The new pathways take an alternative route from Poole's Cavern through the lower part of the country park before rising towards Solomon's Temple and Grin Low summit.