Buxton Spa Prize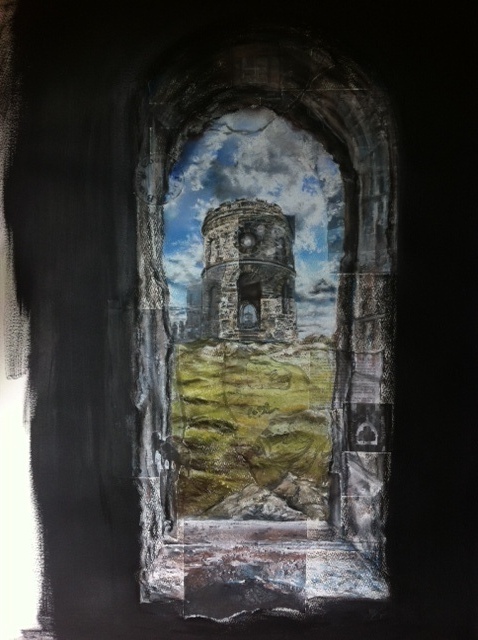 Beccy Clitheroes entry for the Buxton Spa Prize
Local Artist, Beccy Clitheroe, is delighted that her entry for this years Buxton Spa prize won an award. She used Solomon's temple and our logo as inspiration for her work. She commented;
"As you were so helpful with your information and advice for my entry to The Buxton Spa Prize this year I thought you may be interested in seeing the finished piece and where it all began with the application of the various 'Hidden Histories' seen here before I draw over the top of them!

I was lucky enough to be awarded a Festival Prize with this piece which will include me and my work in next years Buxton Festival Brochure. Also, I'm printing postcards of this image to sit alongside my original collection of postcards already for sale in Buxton. So I'm one happy artist! "

Sketches for her final work
You can see her work at the Green Man gallery.