Buxton Crescent
Background to the Crescent by Mike Wilde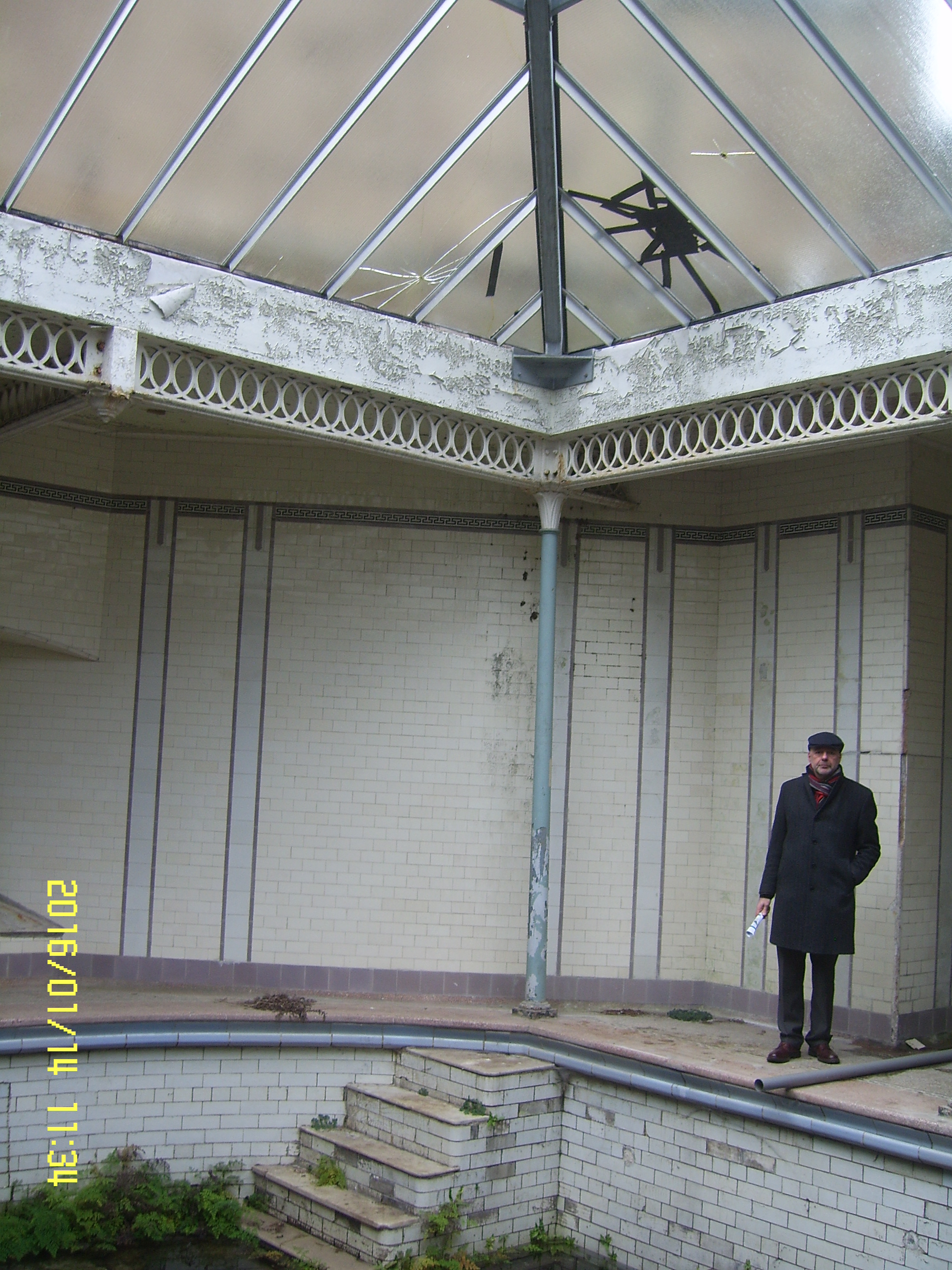 Buxton Crescent was built to take advantage of a natural thermal spring by William Cavendish, the 5th Duke of Devonshire. The Duke wanted to establish Buxton as a fashionable Georgian spa town. His architect was John Carr from York who undertook the work between 1780 -1789.
Over the years St. Ann's Hotel at the western end of the Crescent and the Great Hotel at the eastern end, took over the 6 lodging houses in the center of the building.
St. Ann's Hotel continued in use as a hotel until the mid-1980s when it closed due to the high cost of necessary repairs and kitchen alterations to comply with Health & Safety and modern hygiene regulations. The eastern end became council offices, a library and a clinic until the whole building was closed when major structural problems were discovered and by 1992 it was unoccupied. In 1993 High Peak Borough Council purchased the building with a grant from the National Heritage Memorial Fund to act as caretaker until a suitable buyer could be found. A further £1.5 million from English Heritage was used to make the building weathertight to prevent further deterioration.
Over the next 8 years, attempts to find a suitably viable scheme to preserve the building's heritage were unsuccessful. In December 2000 the Heritage Lottery Fund was approached by the joint councils (HPBC & DCC) to help finance plans to restore the Crescent as a hotel and to restore spa facilities. Funding was eventually agreed in July 2003. A tender to redevelop and manage the building as a hotel and spa was won in December of that year by a partnership of the Trevor Osborne Property Group Limited and CP Holdings Limited, (owners of Danubius hotels). This plan was due to cost £23m and be finished in 2007. The project was dogged by a succession of technical and legal issues relating to the supply of water for bottling by Nestle. As resolving these issues took time, the costs of the project increased and that led to funding issues. These were not resolved until April 2012 when an agreement between the joint councils and the developer was signed. The first part of the job to secure the continuous water supply for Nestle to bottle was started and is now complete, however, yet more funding problems delayed the main part of project further with costs increasing as the UK came out of recession and put greater demands on our building contractors. Eventually, an additional grant of £11.3 million from the Heritage Lottery Fund was secured in 2014, with D2N2 supplying the final £2 million for the project in January.
Work is due to begin in earnest in the spring of 2016 and be finished in 2018.