Butterfly Theatre – Dracula's Women Underground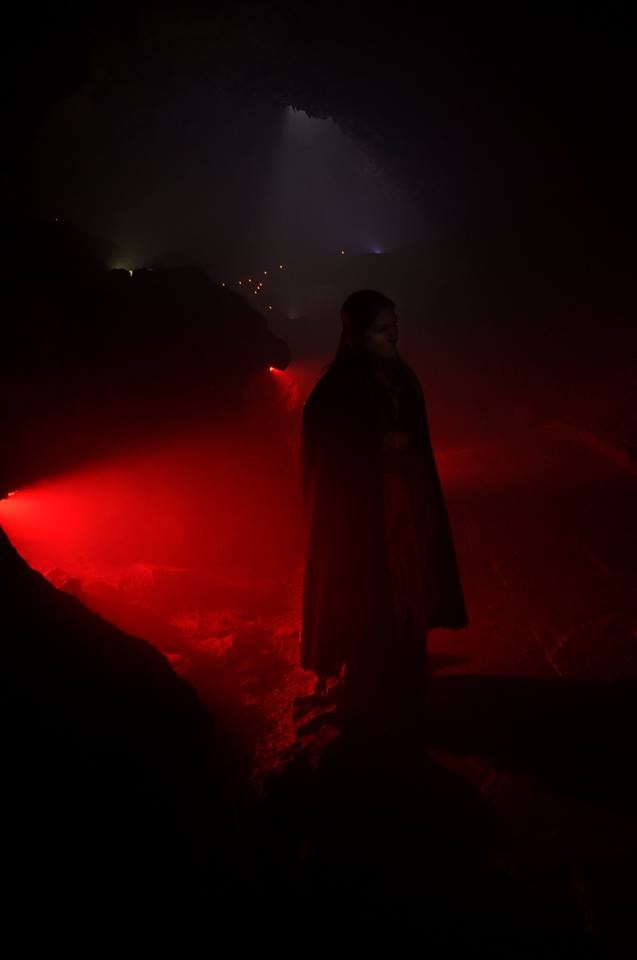 Butterfly Theatre and Dracula's Women in Poole's Cavern during the Festival
Butterfly theatre is a familiar name to anyone who has been around for previous Buxton Fringes. For the last four years, they have graced Poole's Cavern with their performances of some of Shakespeare's most famous plays - A Midsummer Night's Dream is the one most people seem to recall - but this year they went in a slightly different direction. The new script 'Dracula's Women Underground' drew in large audiences each night, managing to attract both Fringe newcomers and long-time fans.

Written for the cave setting, it told the story of Mina, Dr Seward, Van Helsing, and Renfield, attempting to track down Dracula after Lucy's death, but instead encountering his three vengeful brides. Each character was pleasingly true to their portrayal in the book, and while some artistic liberties were taken with the script, it set up an intricate adventure through the cave and back as the audience followed the vampire hunters on their quest. The actors put the space to great use, crawling under the bridge, and scrabbling up the sides of the river bed. The cave made a wonderfully spooky setting for such an iconic, Gothic book, bathed in red light and full of mist.

As is always the case for Butterfly the acting was faultless, since the actors allowed the script to flow freely on each performance and made slight adjustments for what fitted well at the time. Given the company's success at past Fringes, we should be lucky enough to have them back in the cavern next year, either for another adventure with the Bard, or something a little more mad........